SG65/0.7 Generator stator cooling water system filter element
Date:2022-12-2 15:10:44 Visits: Author:Dongfang YOYIK Engineering Co; Ltd,
The filter element SG65/0.7 is made of pp material, which has a wide range of chemical phase capacity, large dirt holding capacity, low pressure difference and long service life. The filter element SG65/0.7 is suitable for constant cooling water systems of 300MW units, 600MW units and 1000MW units in power plants. Installed in the make-up water filter to filter out impurities in the water. The water supply system filter has the advantages of simple structure, small size, convenient cleaning, easy maintenance and installation, and simple and convenient replacement of filter elements. It is suitable for installing on pipelines to filter out large solid impurities in fluids.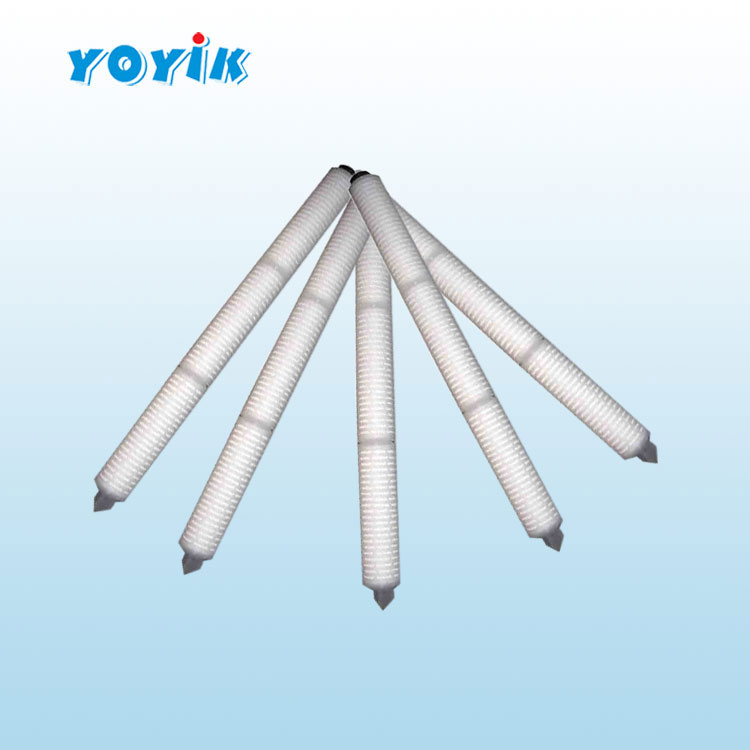 Installation rod 21000-00-00-00-056-04-02
industrial heating element
shutdown trip AST solenoid valve C9206013
Throttling device LGBH-12-01-A
solenoid valve vacuum SV13-12V, 0-0-0-0, H016.14Z
Power unit HVIU1745S1A-D
pressure hose S110-AC-AL-0020
Glass plate level gauge 1xRL2F-7#I
FLOATING LABYRINTH SEAL FOR PA FAN HT MOTOR YKS1250-8-TH
level Annunciator NBK-03-DN15PN16VM900-KM-W900-R3
Pressure reducing valve 3DREPE 6 C-2X/45EG24N9K31/A1V
Coupling damping of oil pump HSNH280-43NZ
Main steam valve hydraulic actuator
linear displacement sensor
Hydraulic check valve VD4-W1/30
solenoid ball valve M-3SE10
Bi-metal Dial Thermometer WTYY-1021
Hub assembly DTPD30UI004
Displacement Transducer 3000TD
415v heating element
stainless steel tubular heater
Sensor 330103-00-04-05-02-00
Solenoid valve 9214603
POWER FACTOR TRANSDUCER FPPF-V1-A2-F1-P2-06-D1
TRAVLE SENSOR TDZ-1
DFYLSYC-2022-12-02-A