Mechanical Trip Electromagnet Coil & Holder
Date:2016-7-12 20:36:40 Visits: Author:Dongfang YOYIK Engineering Co; Ltd,
China Mechanical Trip Electromagnet Coil Bracket Holder Manufacturer
PRODUCT DESCRIPTION
the shutdown trip electromagnet is a type of valve turn off switch. Mechanical trip solenoid and HP trip module complete the process of emergency shutdown together. Once receiving trip signal, mechanical ttrip solenoid is energized, and main trip valve loses power. A Shutdown Electromagnet release the supporting hook of trip module through the rod lever, eventually causing trip valve to move, cutting the safety oil supply, and then fast close the MSV, RSV of turbine.
The trip electromagnet provides the means to interrupt the unit in an emergency.
All kinds of shutdown electrical signals are sent to act the electrical trip solenoid, driving the connecting rod to trip the hook of the emergency interrupting device. The emergency shut-off valve that causes the high-pressure interrupting assembly acts, vents the high-pressure security oil, quickly closes each inlet valve, and blocks the unit's intake.
Even if the emergency shut-off valve in the high-pressure shut-off assembly is rejected, the system can block all the doors and main valves to ensure the safety of the unit.
The electrical interrupts set of the system are themselves redundant, and once the electrical shutdown signal is received, the ETS energizes the electrical trip solenoid.
Application: 30MW – 100MW unit
Can be replaced according to the needs of the site for coil only, or a full set with holder.
The electrical trip solenoid has been upgraded twice. Electromagnets that have been in use for too long must be replaced with brackets and cannot be replaced separately.
PRODUCT PICTURE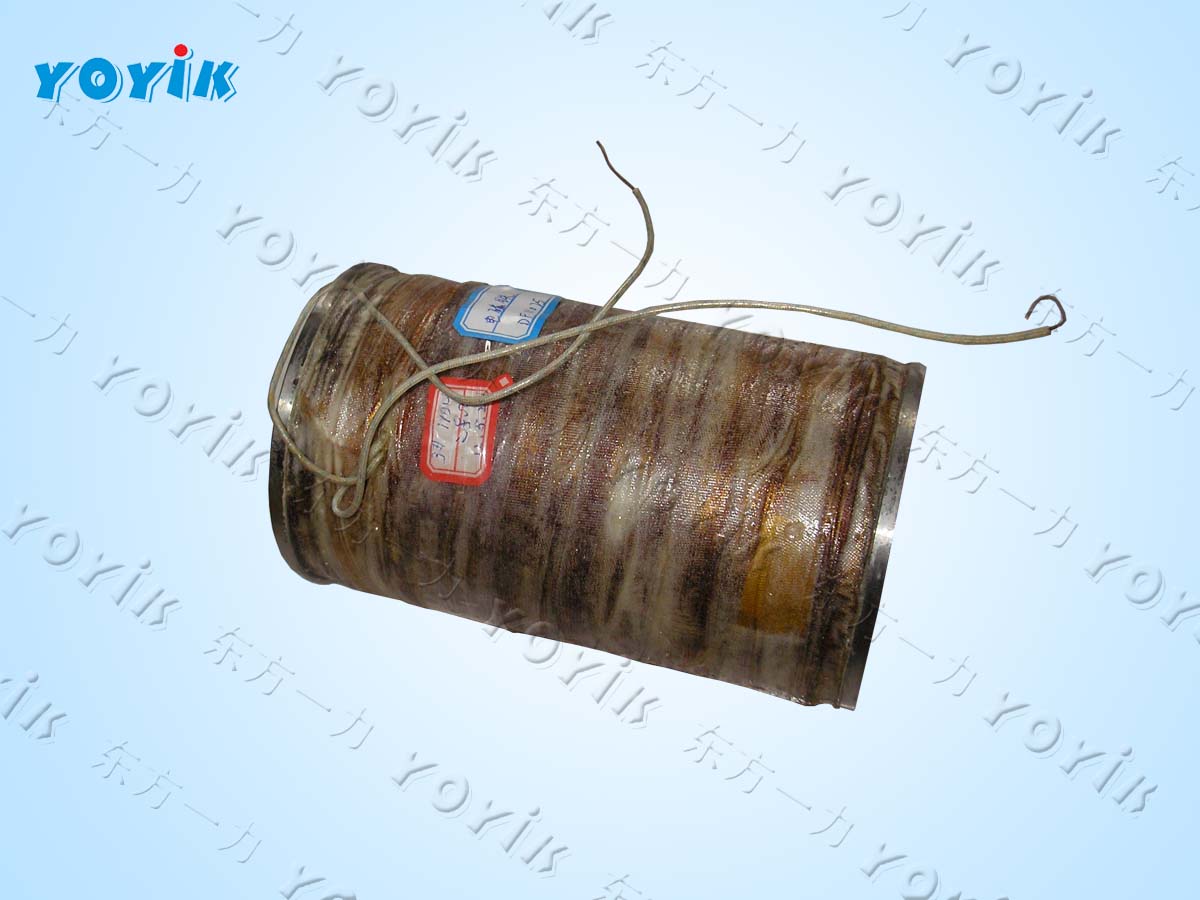 RELATED PRODUCTS

Please contact us if your need is not listed above. SEND EMAIL