Shaft Vibration
Date:2016-7-12 19:43:10 Visits: Author:Dongfang YOYIK Engineering Co; Ltd,
China Steam Turbine Shaft Vibration Sensor Manufacturer
PRODUCT DESCRIPTION
For rotating machinery, a measure of the comprehensive mechanical, rotor radial vibration amplitude is a most basic indicator, a lot of mechanical failure, which comprises a rotor unbalance, misalignment, bearing wear, rotor crack and friction, can measurement by according to the vibration detection.
A vibration sensor is a device for measuring the vibration of objects, which can be used to monitor and measure the vibration of various mechanical equipment, such as steam turbines, gearboxes, pumps, motors, etc. The principle is to determine the vibration state of an object by detecting small displacement or velocity changes on the surface caused by vibration.
REGULAR SPARES
| | |
| --- | --- |
| Shaft Vibration Probe 330104-00-06-10-01-00 | Shaft Vibration Probe 330105-02-12-10-02-00 |
| Shaft Vibration Probe CWY-DO-20T08-M10*1-B-00-05-50K | Shaft Vibration Transducer JX5121-02-50 |
| TSI Shaft Vibration Card MMS6110 | Shaft Vibration Monitor MMS6110 |
| Shaft Vibration Probe PR6423/000-030 | Shaft Vibration Probe PR6423/000-030 |
| Shaft Vibration Sensor PR6423/001-010 | Shaft Vibration Sensor PR6423/003-010 |
| Shaft Vibration Sensor PR6423/003-030 | Shaft Vibration Probe PR6423/010-000 |
| Shaft Vibration Probe PR6423/010-010 | Shaft Vibration Probe PR6423/010-020 |
| Shaft Vibration Probe PR6423/010-030 | Shaft Vibration Probe PR6423/010-040 |
| Shaft Vibration Sensor PR6423/011-000 | Shaft Vibration Sensor PR6426/010-140 |
| Shaft Vibration Sensor TM0180-A05-B05-C03-010 | Shaft Vibration Probe TM0180-A05-B05-C03-D10 |
| Shaft Vibration Probe TM0180-A05-B05-C03-D50 | Shaft Vibration Sensor TM0180-A07-B00-C04-D05 |
| Shaft Vibration Probe TM0180-A07-B00-C04-D10 | Shaft Vibration Probe TM0180-A07-B00-C04-D50 |
| Shaft Vibration Transmission Protection Table Extension Cable TM0181-A40-B00 | Shaft Vibration Monitoring Proximitor TM0182-A50-B05-C00 |
| Shaft Vibration Transmitter TM301-A00-B00-C00-D00-E00-F00-G00 | Shaft Vibration Protector TM301-A02-B00-C0-D00-E00-F00 |
| Shaft Vibration Transmission Protection Table (Proximitor) TM301-A02-B01-C00-D00-E00-F00-G00 | Shaft Vibration Protector TM302-A00-B00-C00-D00-E00-F00-G01 |
PRODUCT PICTURE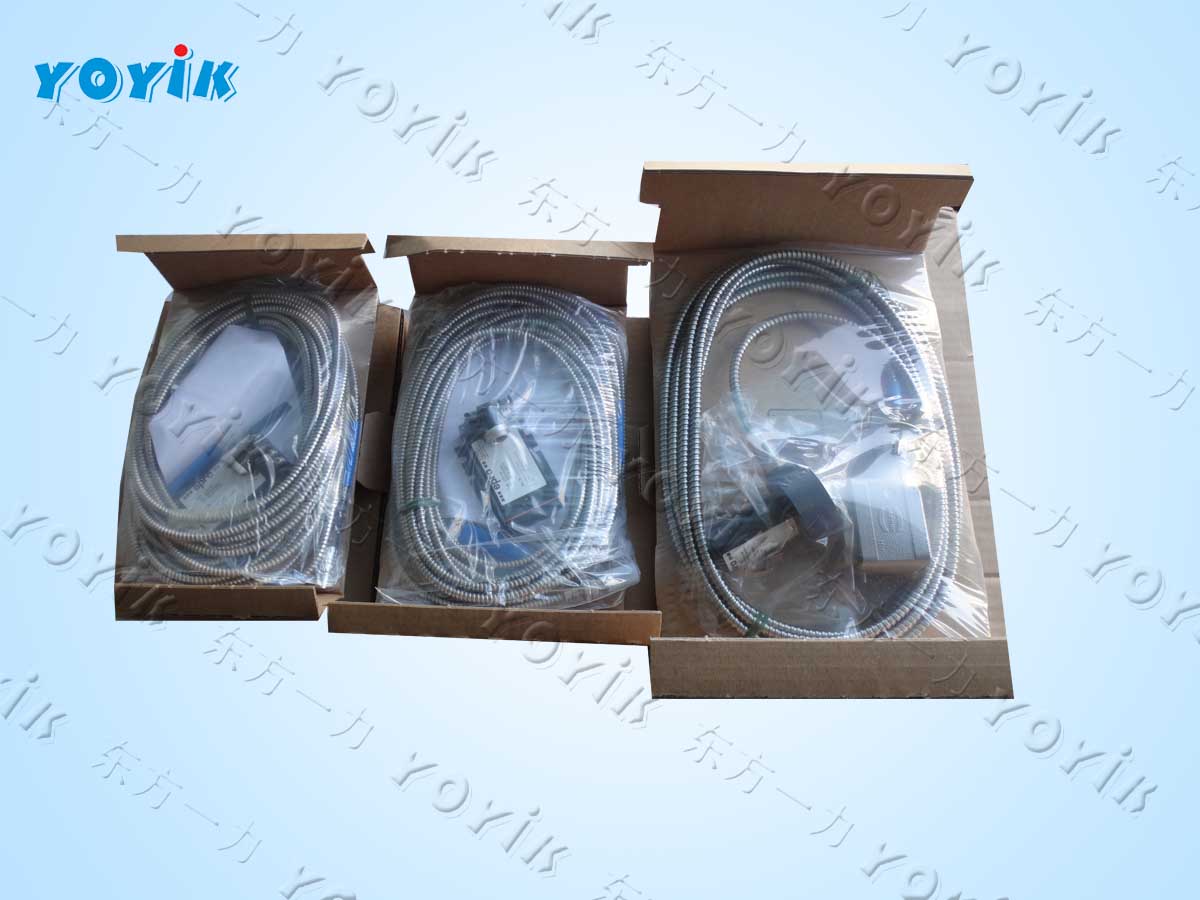 RELATED PRODUCTS