Return Oil Filter Element
Date:2016-7-12 16:52:42 Visits: Author:Dongfang YOYIK Engineering Co; Ltd,
Summary:
Return filters are used as process and safety filters to protect pumps and hydraulic circuits from contamination. After the actuator is actuated, the wear of the equipment may cause particles or rubber impurities. It is necessary to filter and clean the oil before returning to the tank. Return oil return can intercept the pollutants in the system and is the most effective and most important filter to control the pollution in the system.
Dongfang Yoyik offers return oil filter element made with high-end fiber filter material, which has the advantages of high filtration precision, large flow, low pressure loss and large pollutant carrying capacity. The filtration precision is calibrated with absolute filtration precision, and the filtration ratio is β3, 5, 10, 20>100, filtration efficiency n≥99.5% as per ISO16889-99.
Specification:
Installation position: vertical
Temperature Range: -10íŠ~ +90íŠ(for a short time +100íŠ)
Maximum Allowable Working Pressure: 10 bar (145 psid)
Filtration Rating: <20um
Materials of Construction: stainless steel, fiber glass
Filtration Efficiency: 99%
O-ring Material: Viton, NBR
Working Medium: hydraulic oil, lube oil
Available spare parts: Differential Pressure Indicatior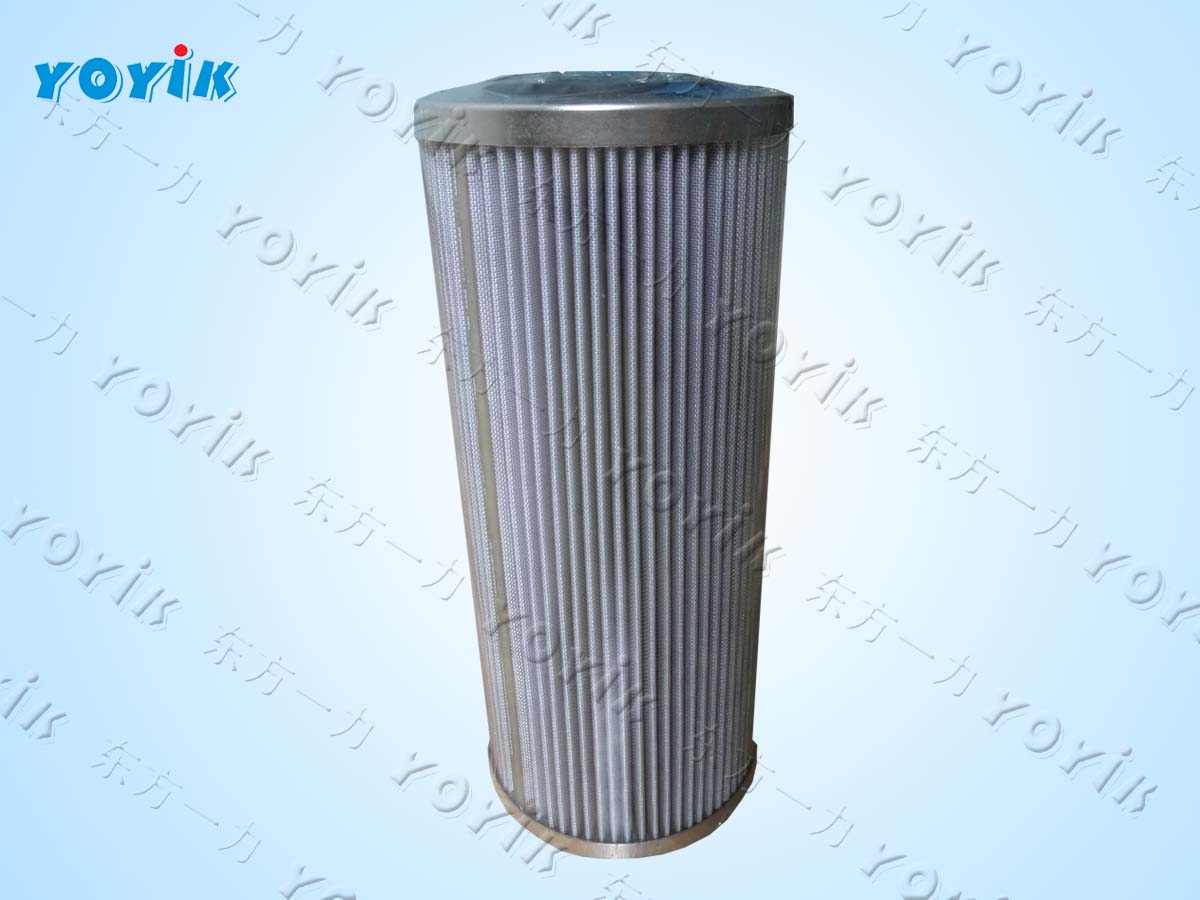 Cautions of Application:
Return oil filters are also widely used in steam turbine EH oil system. A bypass check valve is installed in the return oil filter of the EH oil circulation pump to avoid deformation by oil pressure when the filter is clogged. When the pressure difference between the inlet and outlet of the return filter is greater than the set value, the check valve operates to short-circuit the filter to ensure that the oil system is operating normally.
The oil return line is a low pressure line. However, since the motor and cylinder cause flow pulsation in the return line, especially when there are hydraulic cylinders and proportional valves upstream, if the oil return is suddenly turned on under high pressure, the oil is suddenly relieved, which will cause a large pressure peak, may cause great damage to the return oil filter, which will easily break the filter element. Therefore, when selecting the oil return line filter, it is necessary to strengthen the structure to ensure the stability of the filter, and the filtration in return oil line can achieve the desired effect.
The return oil line filter is high-precision filter element, and the initial pressure difference is generally 0.035-0.05Mpa, and the maximum allowable pressure difference is 0.2-0.35Mpa. Filter element from Dongfang Yoyik can sufficiently absorb the pressure peak in a safety margin. They can handle a maximum flow rate of 960 gallons per minute. Yoyik also offer differential pressure indicators such as CMS type sensor. When the filter element is corroded and the pressure difference between the inlet and outlet ports is 0.35MPa, a switch signal is issued. At this time, the filter element should be cleaned or replaced.